Talks, Slides and Courses
Talks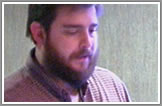 Enhancing functional magnetic resonance imaging with supervised learning
From
NIPS 2006 Workshops: New directions on decoding mental states from fMRI data.
Organized by John-Dylan Haynes, Francisco Pereira, Tom Mitchell.
Whistler, Canada, December 8, 2006.
Archived on
videolectures.net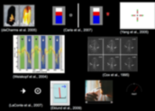 Real-time fMRI
companion
slides
From
UCLA Advanced Neuroimaging Summer Program 2011
Los Angeles, CA, July 12, 2011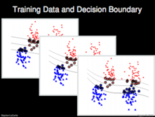 fMRI Pattern Analysis (and real-time fMRI)
companion
slides
From
University of Michigan Training Course in fMRI 2011
Ann Arbor, MI, August 17, 2011
Slides
"Classification of fMRI-based cognitive states"
[powerpoint]
|
[pdf]
From
Summer School: Mathematics in Brain Imaging
UCLA Institute for Pure & Applied Mathematics
Organized by Michael Miller, Thomas Nichols, Russell Poldrack, Jonathan Taylor, Paul Thompson, Keith Worsley.